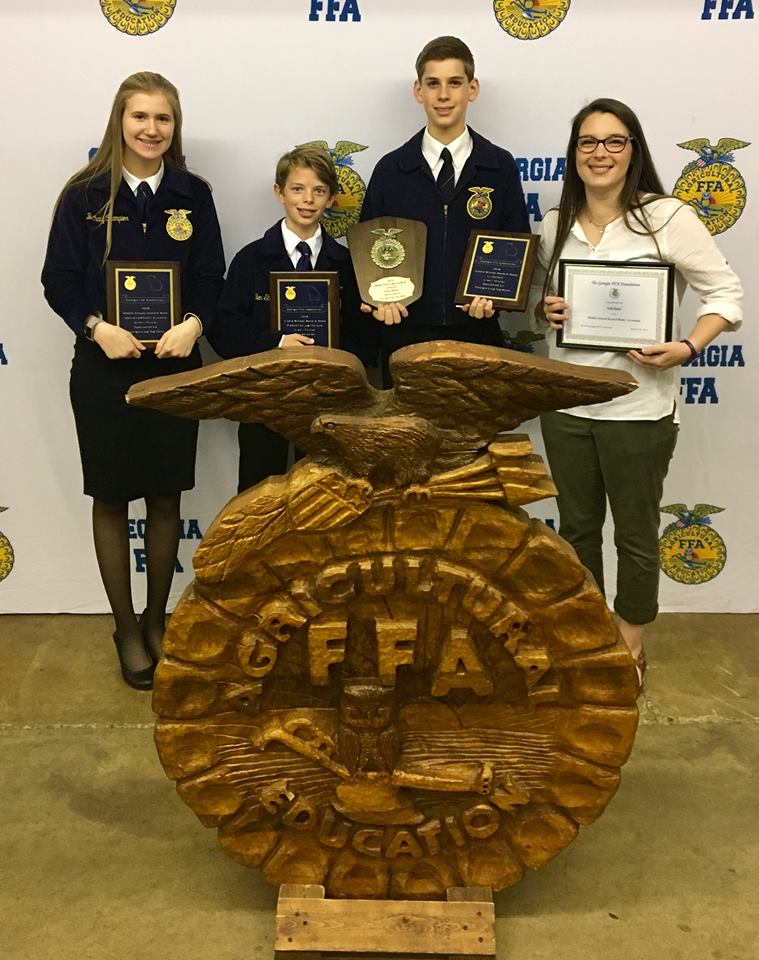 (Left to right: Bethany Champion, Ross Stewart, Josh Carr and Mrs. Rebecca Macedo)
During the last week of April, the Red Bud Middle FFA had 13 students travel to the 90th State FFA Convention in Macon.
Ross Stewart, Bethany Champion and Josh Carr were recognized for their region winning Supervised Agricultural Experience Record Books, and Josh actually went on to win the state title for this contest in the Livestock Care category!
In the area of Agriscience, Hayley Caldwell and Kayla Peterman won the north region in the Plant Systems category and competed in the state contest, presenting their project at convention. They won the state contest, and will be advancing to the National Agriscience Contest at the National FFA Convention this October! This is a huge honor, and one that they have worked very diligently to achieve.
Bethany Champion also competed in the State FFA Creed Speaking Contest but did not advance to the finals. To get here though, she won the area and region contests which is quite an accomplishment in itself.
We are so proud of these exemplary students!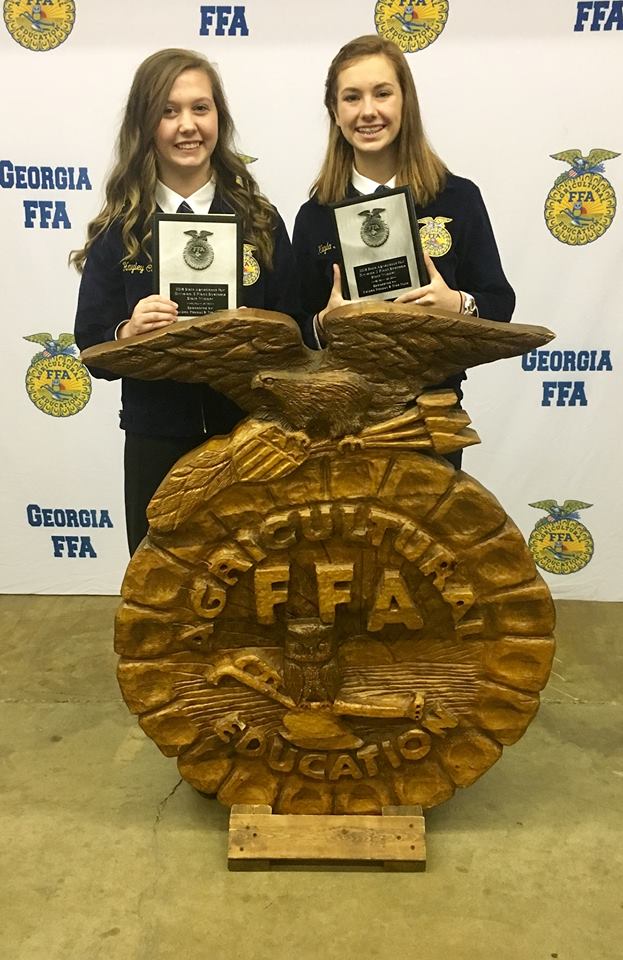 (Hayley Caldwell and Kayla Peterman)
(Inset picture: RBMS and SHS State Attendees)